Description
Technical Features
Downloads
"Face & Fingerprint Terminal
Authentication System"
The AC 7000 is a dual Fingerprint and Face Recognition Terminal.
It is a high-end access control & time recording terminal.
Standard features include:
Android Operating System, large touch TFT LCD screen, Virdi's patented biometric scanner with live + fake finger detection & auto scan, RFID or Mifare card reader, up to 60 function keys, Wiegand interface (both IN & OUT), lock relay, door status monitor, alarm interface, RS485 Secure Transmission Protocol (STP) / RS232 port and TCP/IP interface, can handle 250 000 users, 250 000 fingerprint templates, 60 000 facial templates, stores 2 000 000 transactions. The AC 7000 can operate as a standalone device or be managed via a PC/Server.


*
1GHz Quad Core CPU
*
2GB Memory
*
Android OS
*
5″ Colour TFT Touch LCD
*
Dual Auto Tilt Cameras with IR Illumination
*
PIV Rated Fingerprint Sensor
*
250 000 Fingerprints
*
60 000 Faces (1:1) 3 000 Faces (1:N)
*
MicroSD Expansion Slot
*
Stand Alone operation with Relay O/P for door control, or Wiegand Output to Access Controller.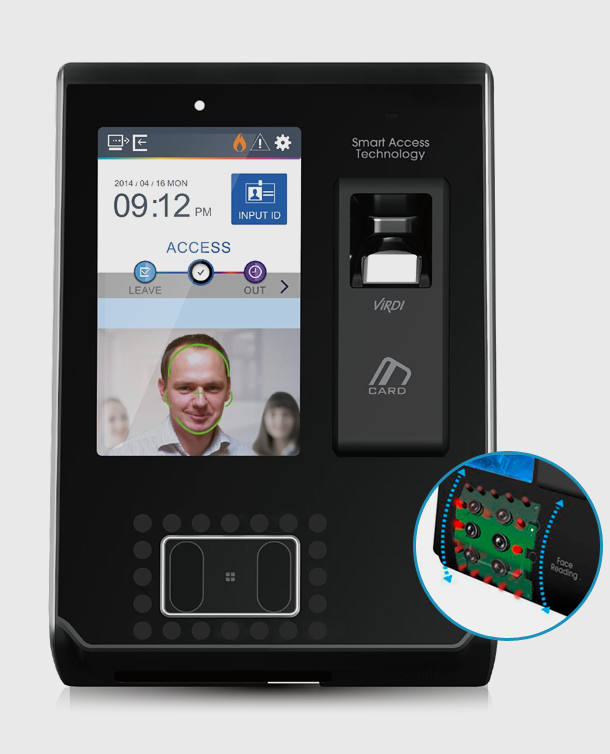 A tilt camera offers auto face detection.
No need to lower posture or bend the knees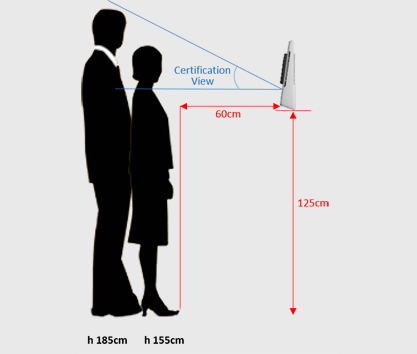 IR LED Camera offers user convenience as it detects
face even in the dark without any trouble.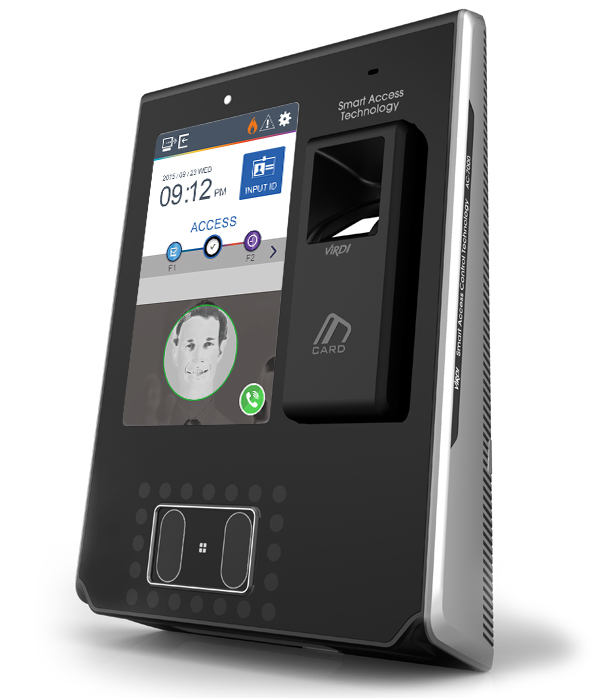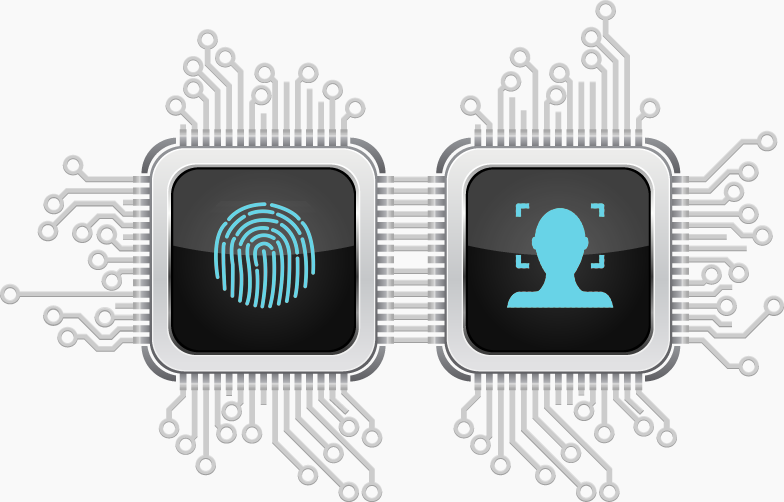 Dual CPU provides fast simultaneous
face & fingerprint double authentication
MODEL
AC7000
Type
Biometric
Ingress Protection
No
Memory
MAX Users (Card)
250 000
MAX Templates
250 000
MAX Users (1:1)
250 000
MAX Users (1:N)
100 000
Recommended Users (1:N)
60 000
FACE Users (1:1)
60 000
FACE Users (1:N)
3 000
Transaction Log
2 000 000
Photo Log
20 000
Max Access Groups
1024
Max Access Areas
1024
Max Access Times
1024
Max Time Zone
1024
Support Template on Card
Yes
Support Template on Card – Oflline TNA
Yes
Communication
To UNIS
TCP/IP
Other
MicroSD
Controller MCP-040
RS 485
Wi-Fi
No
To 3rd Party Devices
Wiegand
Yes
RS 232
Yes
RS 485
Yes
From 3rd Party Devices
Wiegand (26bit, 34bit)
Yes
Display
LCD
Colour Touch TFT LCD
Size
5″
Backlight
N/A
Built-In Camera
Dual Auto Tilt Camera
Colour / Mono with IR
Card Reader
RFID, 125KHz – EM 4100
YES
Smart Card
YES
Mifare
YES
DESFire
YES
HID
No
Keypad
Touch
Auto Scan
YES
Door Phone Interface
No
VoIP
No
Function Keys
60
Processor
1GHz Quad Core
Operating System
Android
Memory
2GB
Sensor Type
Optical
Sensing Area
20,3 x 20,3mm (PIV)
Resolution
500dpi
Verification
Finger 1:1
< 0,5sec
Face (1:1)
< 0,5sec
Identification
Finger 1:N (1000)
< 1 sec
Face 1:N (1 000)
< 1 sec
Dimension
(W) x (H) x (D) in mm
149,5 x 208,5 x 46
Support Slave Reader
SR-100FP
No
FRR / FAR
0,1% / 0,0001%